About Us

The world we look at is lush with greenery, scented with fragrant flowers, hustling between a chirping sparrow to a spouting whale. But then we realised, the world we looked at was not the world it was- black skies, polluted water, disappearing sparrows, and fishes struggling to breathe have become trite. That's when, we, a bunch of nature-loving enthusiasts decided to do our bit to make this world a cleaner and a greener place. We looked towards Ganesha, the benevolent God, the magnificent elephant-headed solver of problems to pave way for our belief. He did show us his way thus, was born Seed Ganapathy!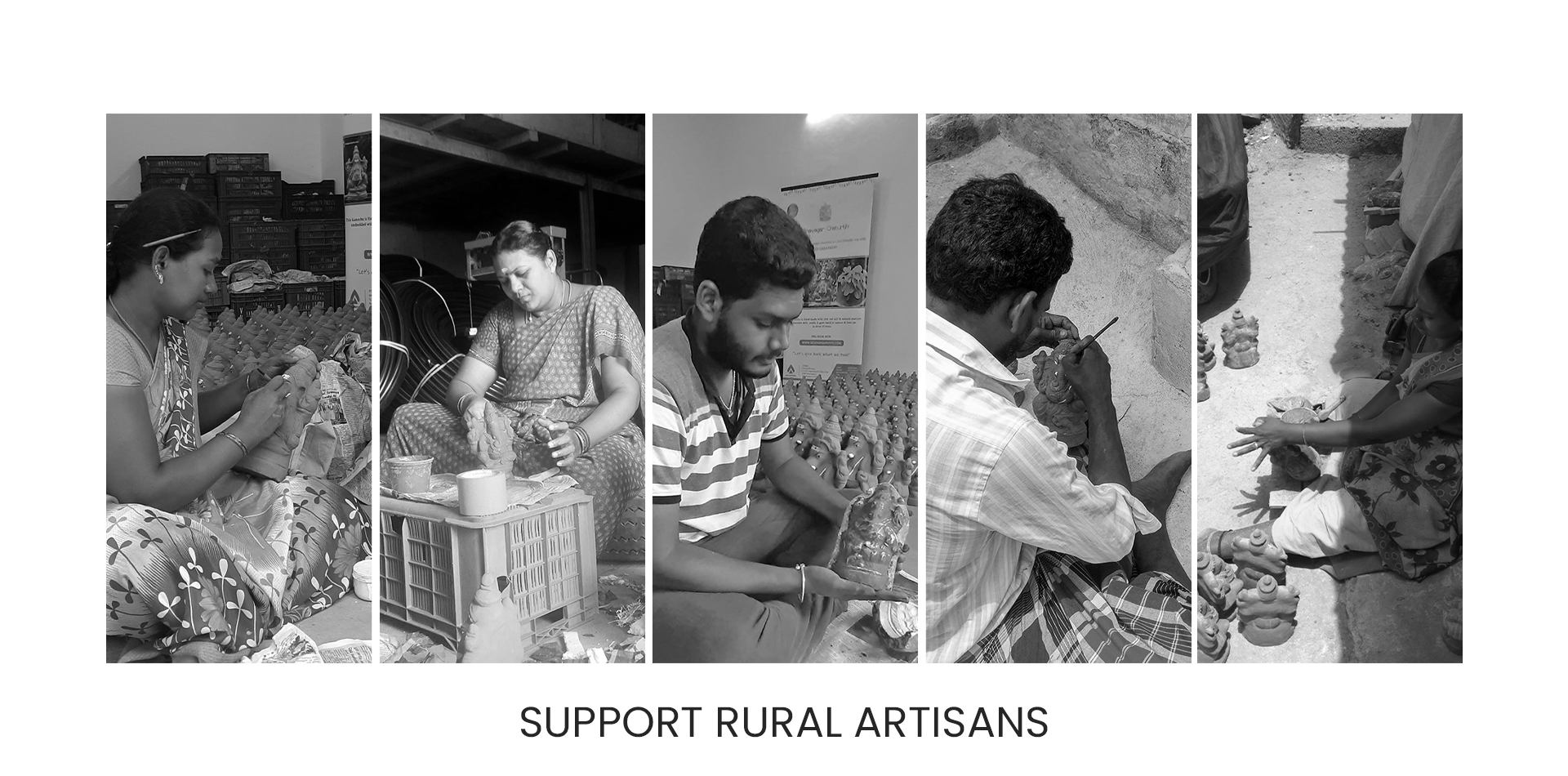 Seed Ganapathy was started in 2017 to replace the non-biodegradable POP Ganesha idols submerged in water as part of Ganapathi Visarjan. Our idea was born out of this desire to spread love and care through Ganesha by replacing harmful worship with harmless and fertile worship. The POP idols when submerged in water affects the oxygen intake of fishes and hampers the aquatic ecosystem disastrously. Hence, we decided to holistically approach the celebration of Ganesha and spread awareness about nature.

The Ganesha idols we make are made of natural mud and do not cause any harm to the living beings after their submersion. But we didn't stop there, did we? We decided to insert a seed within every Ganesha idol which would rechristen into a new life breathing fresh air upon its submersion. An eco-friendly Ganesha idol with seeds in it that can be dissolved in one's backyard is Seed Ganapathy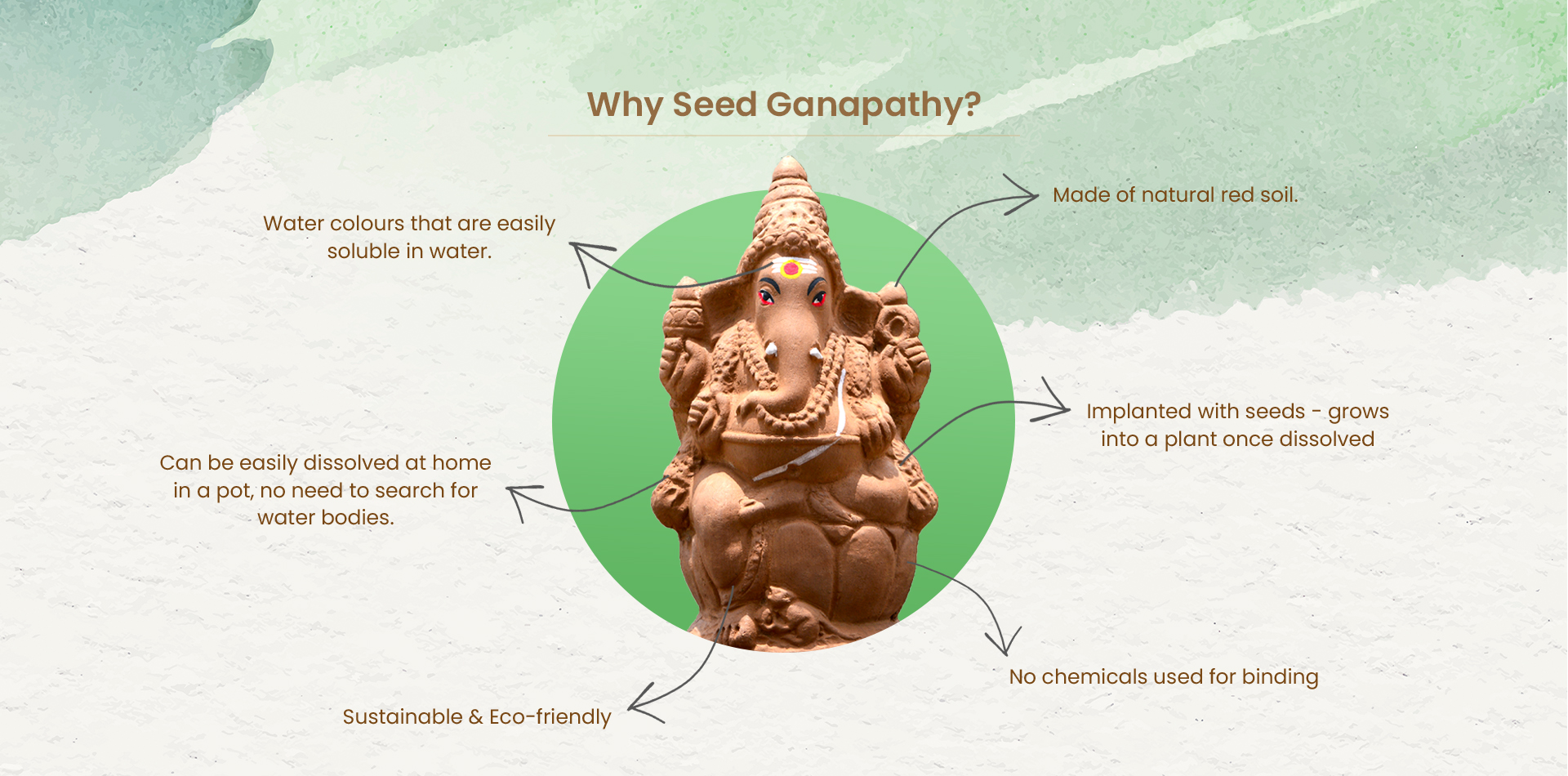 Seed Ganapathy is an idea borne out of genuine concern for nature and respect for Lord Ganesha and a desire to breathe fresh air into our world. These Ganesha idols are made by local artisans at Dharmapuri and sold to people across India. Our intent has been to spread awareness and ring the bell of change which surely we have already done, or else you wouldn't be reading this post now. This Vinaygar Chaturthi lets spread happiness and awareness by ordering these eco-friendly Seed Ganapathy and contributing to a better life where Ganesha would be smirking at the plant growing out of him!
Come, let's join together and make this world a better place to live, order now, your seed Ganapathy!!!